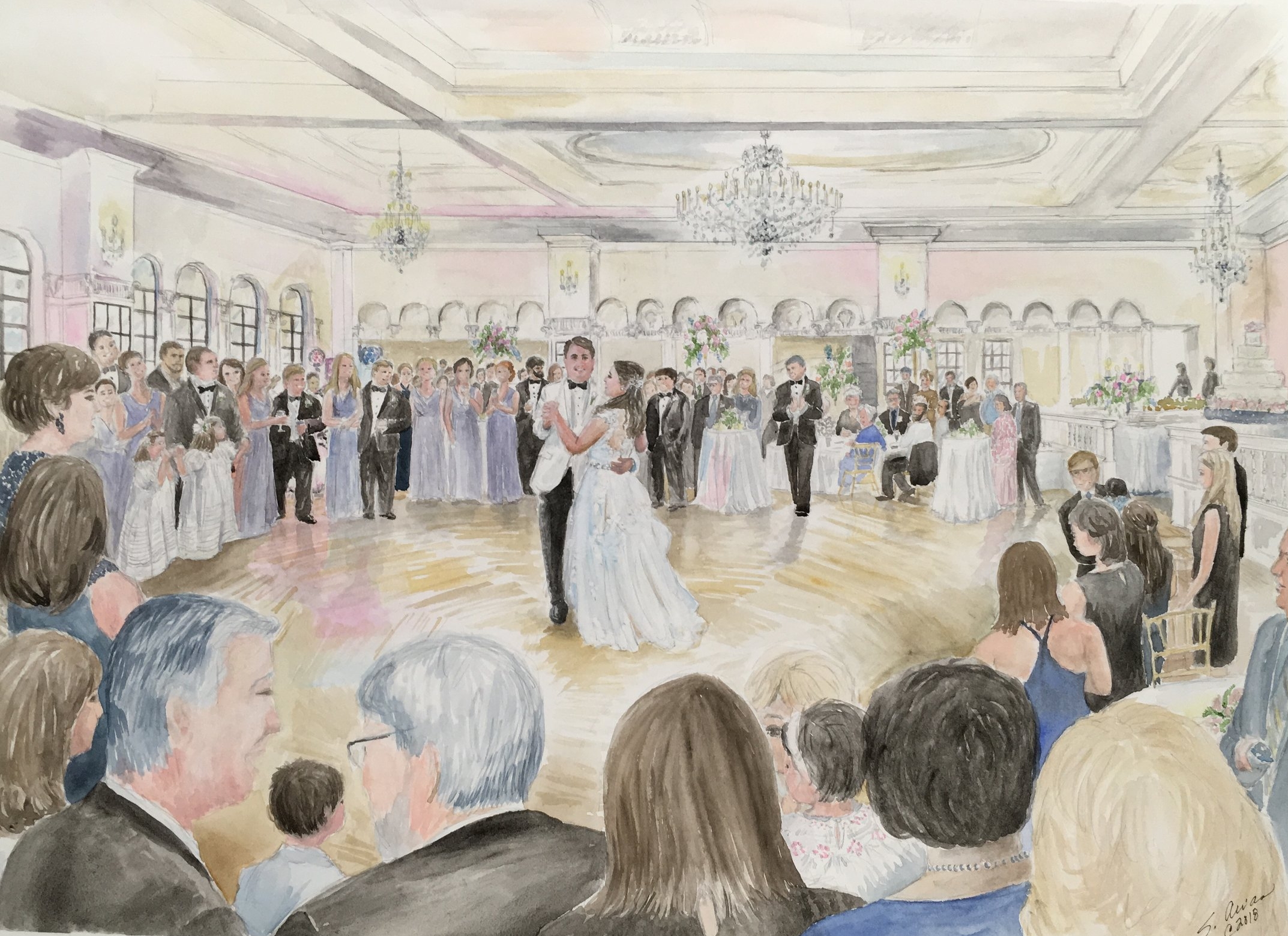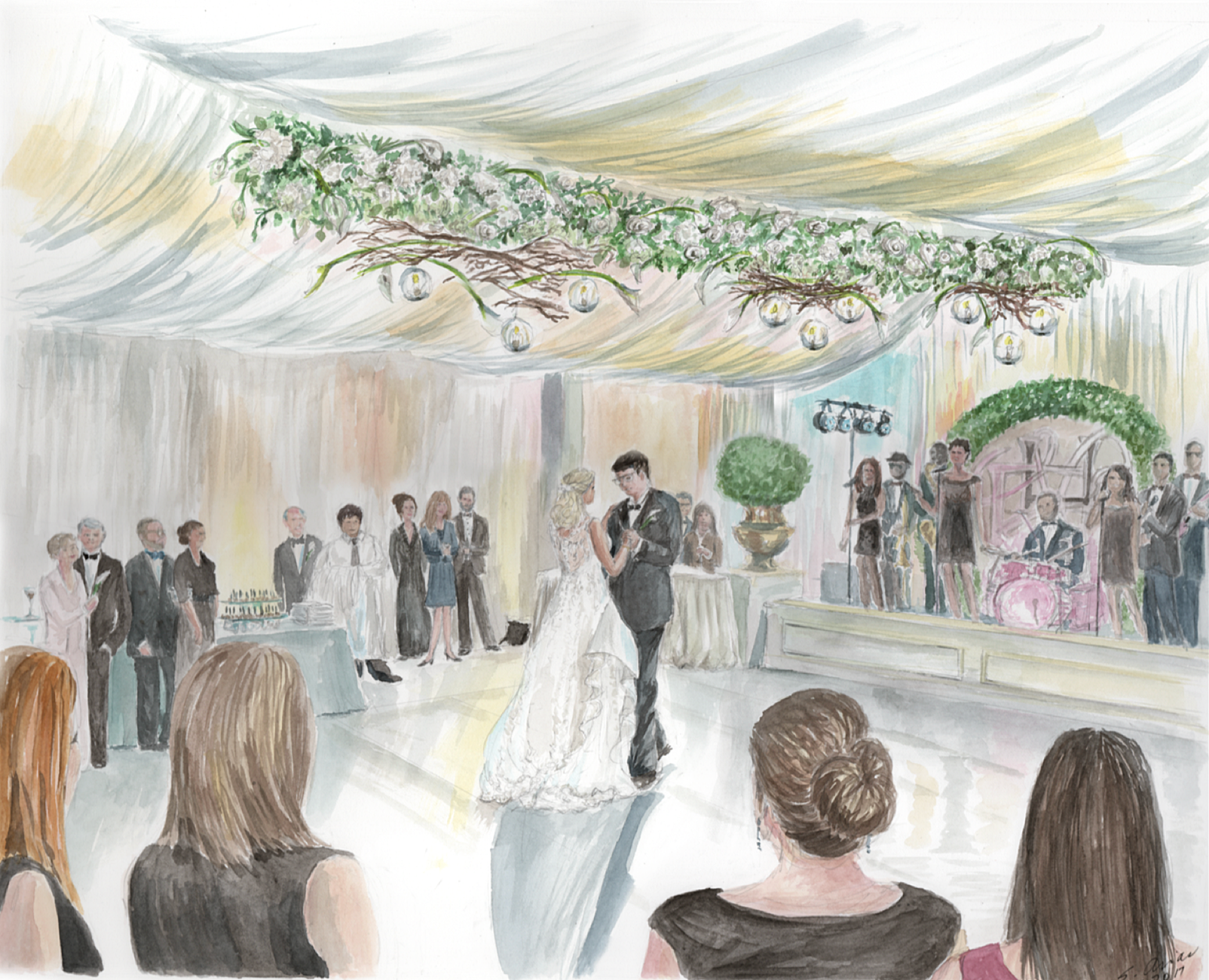 Live Event Painting
Having a one of kind, work of art captured during your wedding or fundraising event is a once in a life time opportunity. A painting of the ceremony or first dance is something that will capture that moment in time and truly is a priceless keepsake. An artist can combine several scenes and people on the canvas, that a camera simply can not do. Sherri comes to your event and interacts with your quests as she recreates the moment of your choosing. She continues to work on your painting all during the event and will be about 70% complete when the event is over. She takes the work back to her studio and finishes up the piece and has it ready by the time the couple is home from the honeymoon, usually by the end of the week. Prints can be made and given to family members making this a very memorable night. Let Sherri create a work of art inspired from your wedding or important event.
All paintings are done on archival heavy watercolor paper (300lb.) and come matted and ready to be framed. We recommend however that you "float" your watercolor in a frame. Not sure what that is? We will be happy to explain. We also recommend you put your painting behind museum glass to protect it from the sun and so you will be able to see it better.
Pricing
1. BASIC LIVE EVENT PAINTING $1,200
11 x 18 watercolor painting on site during event

3 (5 x 7) prints

One meeting with Sherri
2. LARGER WATERCOLOR PACKAGE $1,800
16 x 20 watercolor painting on site during event

6 (5x7) prints of the painting

One meeting with Sherri
3. LARGER WATERCOLOR PACKAGE $2,400
18 x 24 watercolor painting on site during event

10 (5x7) prints of the painting

One meeting with Sherr8
Let's Get Started!
Ready to start something truly memorable? Simply fill out the info on the contact page or hit the inquire button on this page to check on availability. If Sherri is available, she will send you a proposal to look over and sign. A deposit is required to hold your date and the balance is due the day of the event. Ready to book? We are so excited!
CANCELLATION POLICY
Well this has never happened...but in case it did...you are only obligated to pay the deposit.
Travel?
Why yes, I would love to travel to your event! If your venue is within 40 minutes of Birmingham, no extra fees are needed. If however, it is further than that or if hotel and flights are needed, you can either supply that for Sherri or she will add that to your proposal.